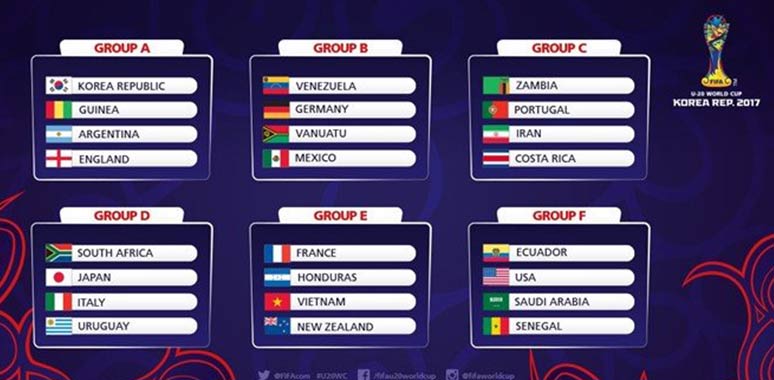 Betting tips - World Cup U20 last 16 round - 30.05.2017
There are two games scheduled this Monday in the World Cup U20 last 16 round and we turned our attention to them and here are our predictions.
South Korea U20 vs Portugal U20 - 30.05.2017
The game starts at 12:00, UK Time, so there is not enough time for bettting. South Korea did very well in the group-stage, winning six points in a group with England, Argentina and Guinea. Portugal won four points in a group with Iran, Costa Rica and Zambia, so they struggled a lot. We expect a good game and we decided to go for a double chance bet.
Venezuela U20 vs Japan U20 - 30.05.2017
Both teams did well so far, but Venezuala have impressed, winning all three games in group-stage. They scored nine goals without conceding one. Japan won four points out of nine and they are starting as underdogs here. We expect a tight game, with Venezuela getting a positive result. In case of a draw, money will be refunded.